Volvemos a las consultas sobre looks de invitada. La temporada estival continúa ofreciéndonos ocasiones especiales para vestirnos, a pesar de la pandemia, y sois muchas las que me escribís en busca de consejos e ideas. Hoy traigo dos dudas de estilo, una es la de una lectora anónima, a la que han invitado a una boda este mes, y otra es la que plantea Lorena, que tiene que ir de blanco a una boda de noche en junio. ¡Comenzamos con la lectora anónima!
¡Hola! Supongo que tendrás millones de mensajes pero te hago la consulta, ¡por si acaso!

Tengo una boda este mes y me he decidido por un vestido blanco y verde de Uterqüe, estoy un poco perdida en los complementos, y por eso te consulto, ¡ya que tus combinaciones son ideales! ¡Un abrazo y enhorabuena por tu blog!
Inspiración con vestido estampado
Gracias por tu mensaje y tu fidelidad ☺️ Es un vestido diferente y muy aparente, desde luego, por lo que te aconsejo que optes por complementos lo más sencillos posible. Aunque los colores brillantes (naranja, fucsia, rojo) en estos también pueden complementar muy bien el vestido, metalizados, blancos y neutros también se adapta genial. He configurado estas combinaciones, para que veas cuál se ajusta mejor a ti.
Uterqüe
Uterqüe, Uterqüe, Rita Von

Zara, Tata Italia
Uterqüe, Aristocrazy

Malababa, Uterqüe
Uterqüe, Piedra de Toque

Buffalo, Pura López
Looks de invitada con vestido estampado
Y para la segunda consulta de hoy, la de Lorena, que nos cuenta lo siguiente:
Buenas noches Adriana,
Vuelvo a escribirte después de mucho tiempo para hacerte una consulta de moda. Siempre me has ayudado mucho y dentro de nada se casa mi hermano y todavía no encuentro que ponerme. 
Es una boda de blanco pero no es en la playa ni estilo ibicenco, sino una boda de noche en un salón con jardines. Estoy buscando algo elegante, como hermana del novio, sin que llegue a parecer muy de novia y está siendo complicado. Si me puedes ayudar te lo agradecería muchísimo. Espero que os encontréis muy bien de salud.
Un abrazo 
Inspiración y opciones con vestido blanco
Tienes toda la razón. Encontrar un vestido blanco, de noche, elegante y que no resulte muy de novia es complicado. Quizás haya que irse a los cortes midi o lápiz (cuyo largo nombre llegue hasta el suelo) para que el conjunto no se parezca al de la novia. Otra opción es un vestido blanco corto, así la novia si va de largo es fácil diferenciarla del resto de invitadas; o un conjunto de pantalón palazzo blanco y top del mismo tono, con el que la diferencia será clara.
tessmontgomery
En cuanto a las combinaciones, además de metalizados, puedes mezclar blanco con cualquier color brillante o incluso con texturas naturales para restar sofisticación y añadir algo que desmarque de una atuendo nupcial. Estas son las opciones que podrían ajustarse al protocolo del evento: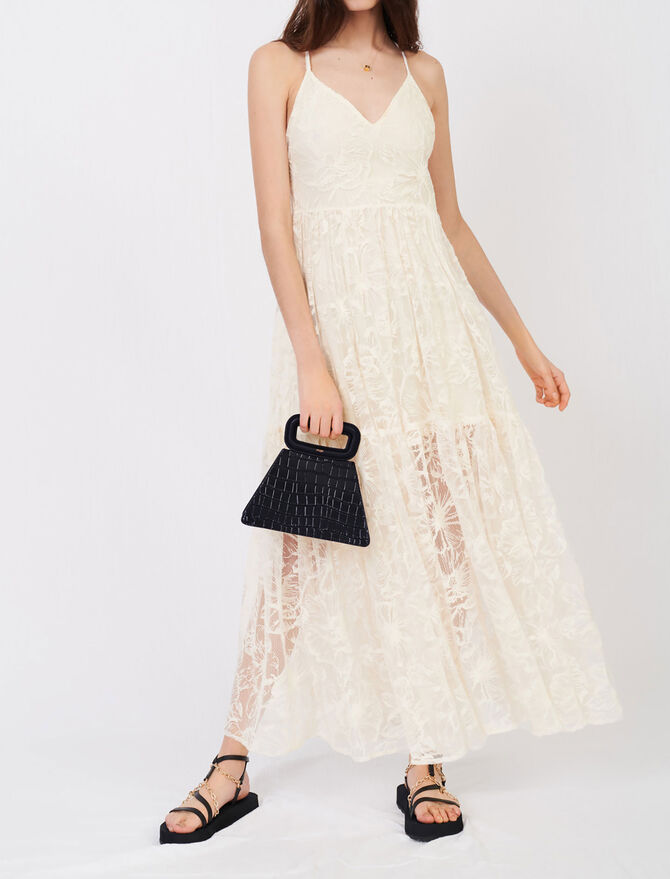 Maje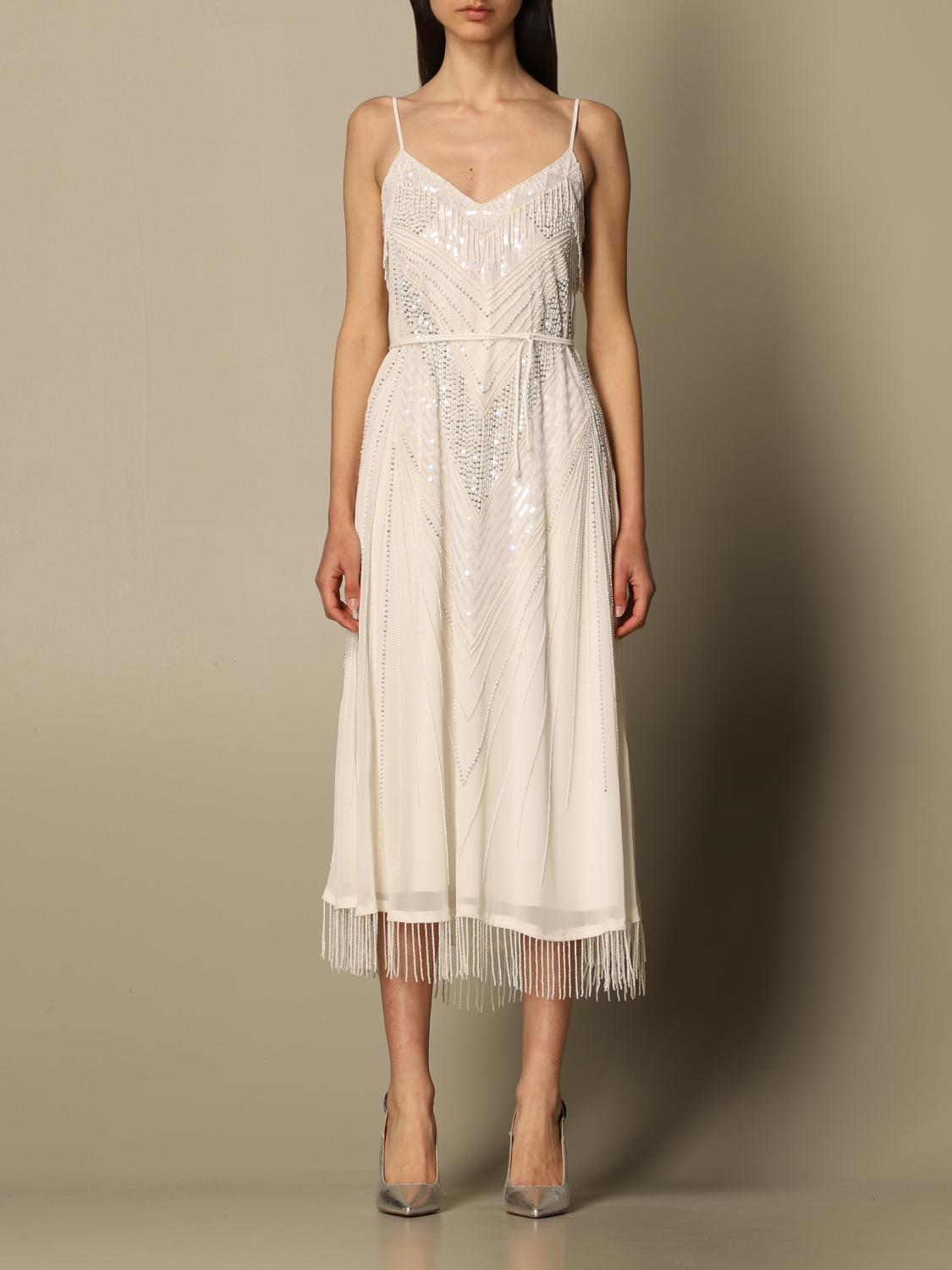 Twin Set
Claudie Pierlot
Na-kd
Ivy & Oak
Mango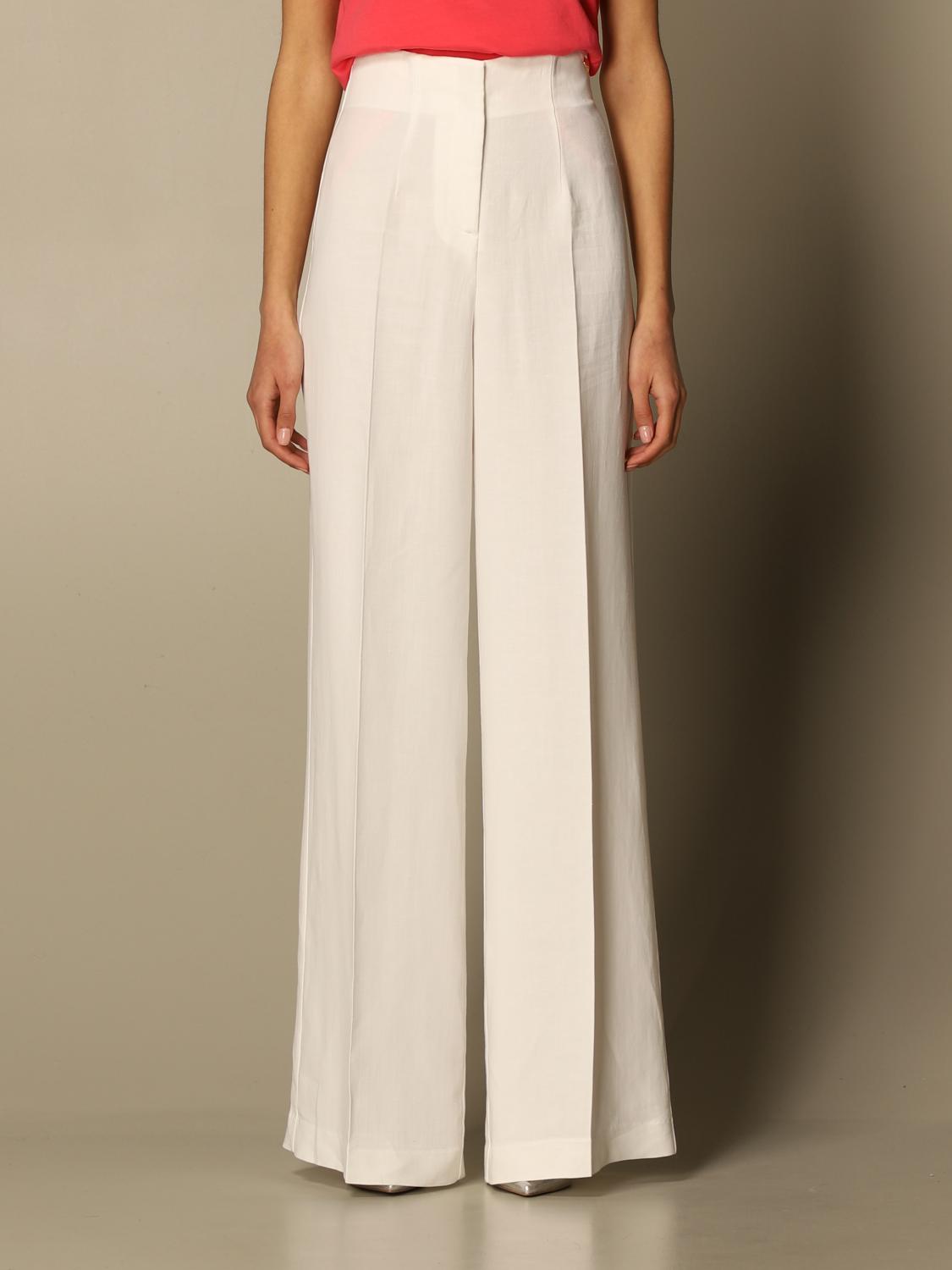 Twin set
Na-kd
Galvan
¡Espero que os hayan servido todas las alternativas y looks! ¡Buen miércoles!
On today's style consultancy section we have two style questions about wedding guest outfits. The first one is related to find ideas to combine a print dress from Uterqüe and the second one is about finding the right dress/ensemble for a night wedding with a particular dress code, in white. Feel free to share all your ideas with us!
Fotos: Adriana R.
Etiquetas: bodas, bodas de mañana, bodas de noche, complementos de boda, Consultas de moda, invitadas, looks de boda, looks de invitada, Style consultancy, vestidos de boda, wedding guest accessories, wedding guest dresses, wedding guest outfits, wedding guest style