Así, sin más, esta es la principal conclusión a la que he ido llegando a lo largo de los años, pese a que personalmente siempre he preferido decantarme por alpargatas en tonos que fueran neutros y claros para tener la capacidad de adaptarse a todo lo susceptible de combinarse con ellas. Y es que este artículo es fruto de un mensaje directo vuestro en Instagram, en el que una de vosotras, María, me preguntaba si era mejor hacerse con unas alpargatas de cuña nude o beige, para que fueran con todo cada día, o bien unas de color negro, mucho más sofisticadas y elegantes, pero quizás más limitadas a la hora de combinar con el resto de prendas.
jeannedamas
lea.elisabeth.a
anaverasite
Alpargatas de color oscuro, sí rotundo
'Buena pregunta', me dije, porque a pesar de que siempre había optado por el nude, topo y beige para las alpargatas que me habían acompañado en los últimos años (a excepción de unas negras que ya casi no me pongo últimamente), justo a finales de marzo vi una oferta en azul marino y piqué. No solo esto, sino que todo este tiempo he ido comprobando cómo los colores oscuros, marino, negro o gris marengo, han venido siendo las principales elecciones de las bloggers e influencers con más notoriedad para coronar con acierto todos sus registros estivales.
nataliemista
jeannedamas
jeannedamas
Y es que, si bien los colores neutros y naturales tienen el poder de mimetizarse en cada look, sin importar los tonos y el estilo predominantes, así como realzar el bronceado de las piernas en verano, podemos asegurar que un tono oscuro, conjugado con el toque justo de una suela de yute, añade ese contraste especial, con rollo, que unas alpargatas claras no consiguen. No hay más que verlo en plena acción en la inspiración que he reunido hoy: veteranas de estilo consagrado de los ego blogs y fotologs como Bartabac, Esther Bellón o Jeanne Damas dejan clara su preferencia hacia los colores oscuros cuando se trata de calzar un par de alpargatas en verano.
theloveassembly
jeannedamas
bartabacmode
Los vestidos florales, los de estampado eminentemente veraniego, e incluso los más blancos y puros, parecen adoptar otro rollo cuando en los pies se instalan unas cuñas de esparto en azul marino, negro o carboncillo. Las texturas en denim, los tonos claros y brillantes (pasteles pero también los más clásicos como azul, rojo, burdeos) propios de la temporada cálida, incluso los tejidos más sofisticados como el satén o la gasa se transforman de forma increíble, resultando más elegantes sin abandonar esa impronta estival y relajada que caracteriza al calzado de yute.
bartabacmode
Mi armario en ruinas
castanerofficial
Alpargatas de color oscuro: el shopping
¿Lo queréis probar? No tenéis más que pasaros al lado oscuro con esta selección de alpargatas que he preparado para vosotras. A María ya la animé a que se hiciera con las negras, por las que ella se decantaba originalmente 🙂 A ver si nos cuenta qué tal…
Castañer
Gaimo
Soludos
Castañer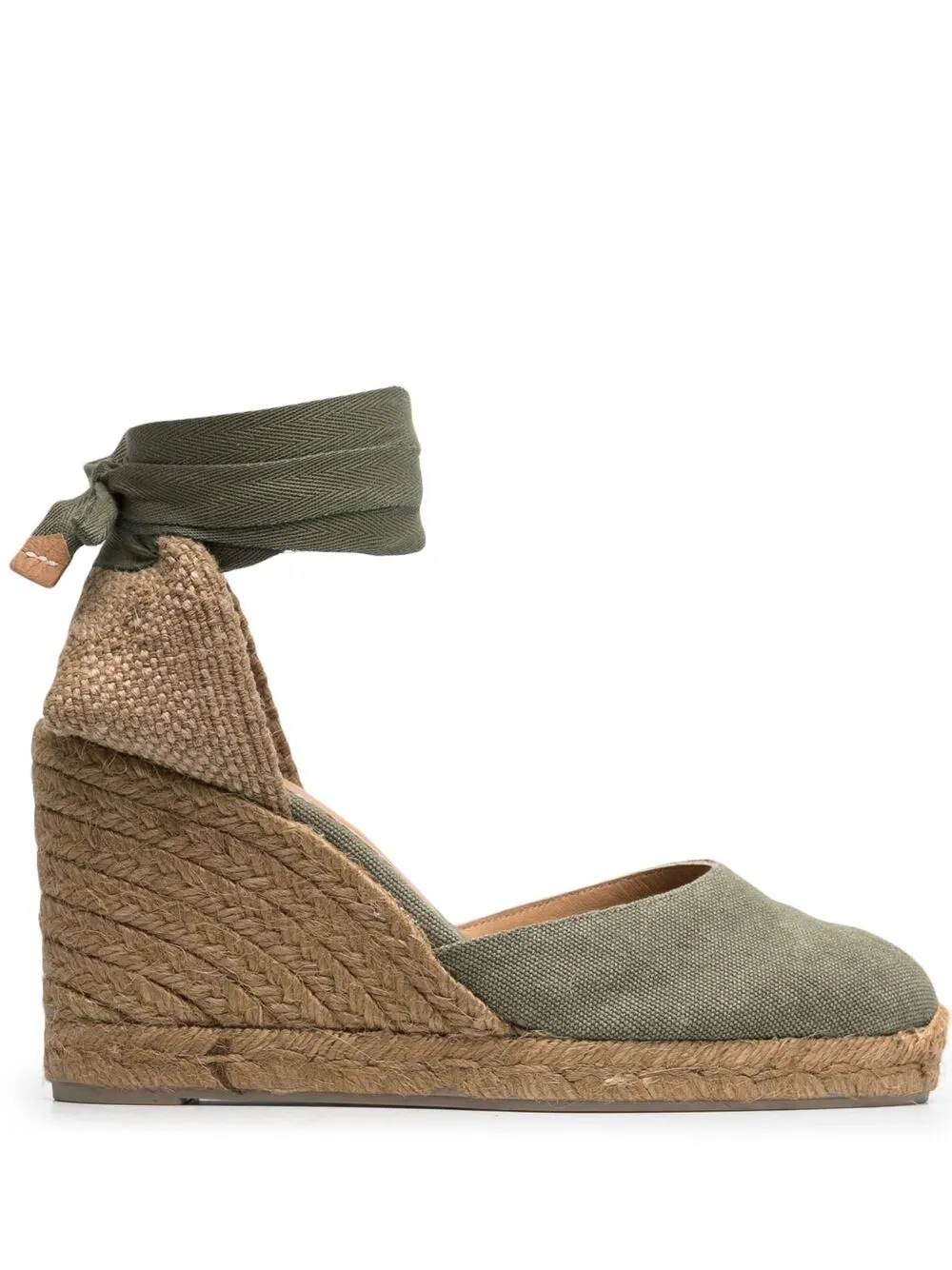 Castañer
Gaimo
¿Quién de aquí más es fan de las alpargatas oscuras? ¿Y de las alpargatas en general? ¿Tonos claritos o mejor oscuros?
Despite nude, beige and ivory wedge espadrilles represent a confident choice when it comes to dress on a daily basis (they go with everything and take any spring/summer outfit to the next level with no effort), today's article comes up to enhance these handcraft made shoes in dark tones, as we have no doubt that they add a cool twist of elegance to any ensemble we might want to perform this season.


Navy, black or marengo grey are some of the tones that experienced bloggers and influencers are championing in the last few years as you can spot on this gorgeous inspiration. Wanna join the dark side? Just scroll down to check and buy this special selection I've made for you! 
Fotos: Pinterest, Instagram.
Etiquetas: alpargatas, alpargatas de cuña, alpargatas negras, alpargatas oscuras, black espadrilles, dark espadrilles, looks con alpargatas, outfits with espadrilles, wedge espadrilles