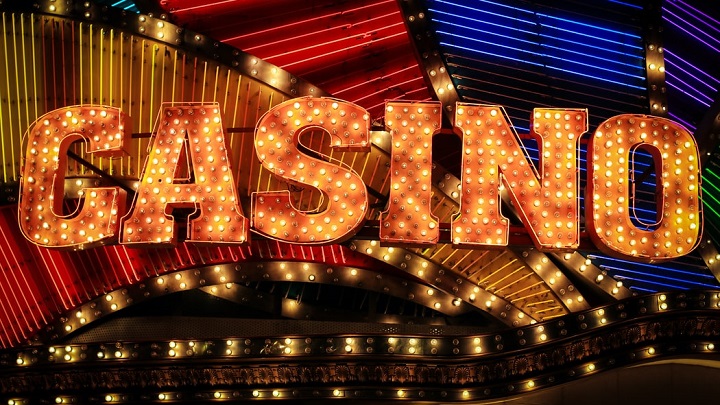 En 1970, Ralph Lauren daba un salto y se entregaba al lujo y el glamour de los grandes casinos con una colección pensada para destacar; 30 años después, este espíritu renació con "The Casino Collection". En ella se rescataron los estampados excesivos de la original en una edición limitada compuesta por tres camisas para caballero, la original en rojo y dos variaciones en verde y azul, a la que acompañaban unos pantalones cortos con los mismos motivos. Dentro de su línea de mujer, presentó también una chaqueta y una falda plisada.

The Casino Collection, a limited-edition capsule

Available now on #ThePoloApp (US & UK Only) and in select Ralph Lauren stores and Opening Ceremony online and in select storeshttps://t.co/dVTDUoYBtr#PoloRLStyle #PoloLTD pic.twitter.com/G8lHXBSxCL

— Ralph Lauren (@RalphLauren) February 13, 2020
A simple vista, es evidente que se trata de una colección primaveral, pensada para entregarse a la estación donde brotan las pasiones y dejar muy atrás los rigores del invierno. Todas las prendas presentan un estampado en colores vivos, sobredimensionados hasta el extremo, en los que se muestran tanto el tradicional cilindro como el paño de apuestas de la ruleta de casino, en una combinación donde destacan el rojo, el verde, el negro y el dorado, y que presenta textos con las apuestas más populares de la ruleta europea, como pueden ser las seisenas, los pares o los caballos, con una tipografía limpia y donde priman las líneas rectas, que contrastan con el motivo circular central.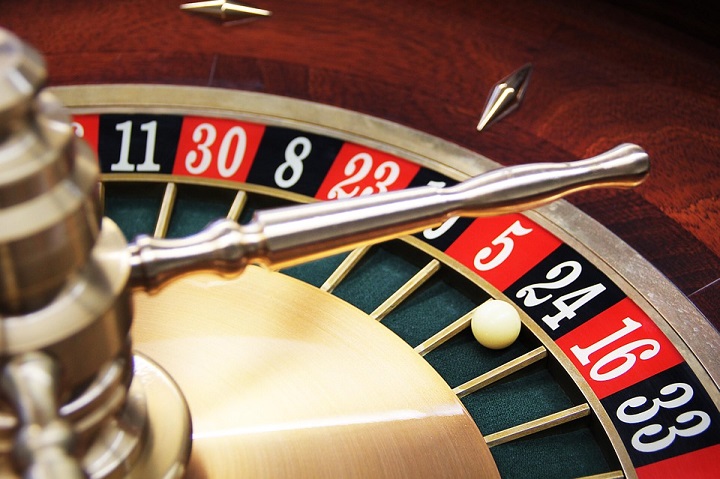 El de la ruleta es un diseño tremendamente atractivo: los hermanos Blanc irrumpieron en los casinos de Montecarlo con un esquema que ha perdurado hasta nuestros días, y que continúa vigente en los casinos digitales y distintas ruletas online que, pese a las variaciones introducidas, como el circuito de apuestas de la Ruleta Sapphire que ofrece Betway, mantienen la estructura original diseñada por los Blanc. Ralph Lauren apostó por el mismo lujo de las salas monegascas en la traslación directa del cilindro a su colección de prendas en edición limitada. No eran aptas para todos los públicos, pero sin duda apasionaron a quienes gustan de destacar entre la multitud.
A simple vista, cuesta reconocer el estilo del diseñador americano, que suele apostar por prendas lisas y monocordes, o con un único color predominante que puede presentar disonancias en forma de líneas o bandas de color, logos extra-large o estampados alambicados, como en sus diseños para los Juegos Olímpicos de 2012 o en su colección de otoño para mujer de 2014. En el caso de "The Casino Collection", la sobriedad matizada deja paso a la más desatada de las extravagancias con motivos que se extienden más allá de la prenda, que convierten a las camisas en primeros planos de una realidad evocadora de tiempos más disolutos.
Sorprendentemente, la colección fue muy bien recibida, y las prendas se han convertido en objetos de deseo tanto de los fans acérrimos de la marca, quienes, sobre todo en Estados Unidos, convierten cada una de sus prendas en elementos de colección, de la misma manera que el diseñador atesora coches de lujo en su garaje, como para aquellos que buscan un estilo en las antípodas de la discreción. La colección original de los setenta alcanza precios prohibitivos, si se tiene la suerte de encontrar alguna pieza, y esta reedición apunta a que va a seguir los pasos de aquella.
The most prized auto in Ralph Lauren's car collection: a 1938 Bugatti Type 57SC Atlantic. https://t.co/yxmXekOOI9 pic.twitter.com/NjjGoEkWew

— ForbesLife (@ForbesLife) December 28, 2016
Algo de ese exceso ha servido para inspirar algunas tendencias de su colección de primavera para hombre de 2021, al menos en lo que a colores se refiere. El polo de rayas slim fit o el jersey de algodón de punto de ochos mantienen la presencia del rojo, verde, azul y amarillo brillantes que pudimos encontrar en "The Casino Collection", aunque integrados de una forma más convencional en unas rayas transversales que ya pudimos ver en otras temporadas. Los estampados también están presentes en un polo de piqué con motivos náuticos y playeros, pero, en este caso, se reduce el tamaño de sus motivos para integrarlos en un evocador océano salpicado por pequeñas curvas a modo de espuma de mar.
"The Casino Collection" ha tenido que esperar 30 años para volver a inundar de excentricidad el catálogo de uno de los diseñadores americanos con mayor éxito en todo el mundo. Esperemos que su buena acogida anime a sus directores creativos a arriesgar más en futuras colecciones, aunque sea a costa de romper con la imagen "smart casual" que acompaña a la marca desde prácticamente su fundación y de la que su fundador es el principal exponente.