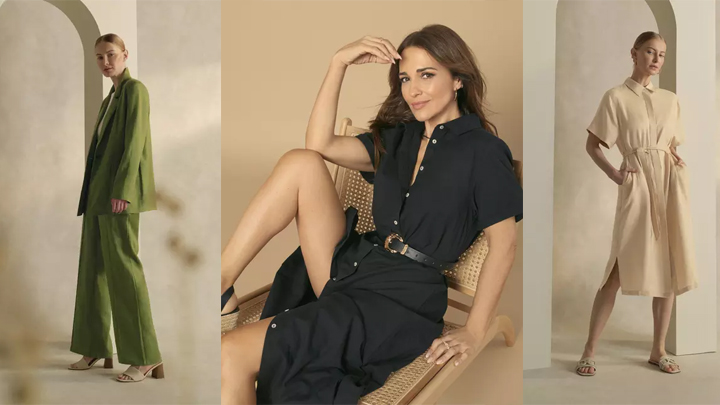 Primark es una marca muy conocida por sus prendas básicas a precios muy económicos. Pero dentro de la firma, también hay propuestas que, siguiendo con esa tendencia de las líneas básicas, tienen un precio algo más elevado. Es lo que esta cadena ha llamado colección de lujo, bajo el nombre The Edit. En ella, se encuentran prendas funcionales, pero de líneas y colores muy actuales, para ir a la moda. Además, son muy versátiles porque se pueden llevar para el día a día o para eventos importantes con tan solo cambiar los complementos. Aquí van algunas de las propuestas de Primark que, incluso, en algunos casos pasan por vestidos de Paula Echevarría.

Los diseños
Los trajes de chaqueta están presentes en esta colección de Primark. De líneas sencillas y en tejidos como el lino, son una buena elección para cualquier momento. En la propuesta se incluyen detalles como la doble botonadura con modelos que están disponibles en tonos verdes, blancos, beige o negro, entre otros. La combinación culmina con pantalones con ligeros plisados o rectos.
Los vestidos son una de las prendas clave en The Edit. Las opciones son diversas pero todas coinciden en tener un diseño básico y atemporal, pero que a la vez llama la atención. En general, se opta por el largo midi y la manga corta, sobre todo en aquellos de líneas camiseras o estilo sahariano.
En vestidos, también es posible encontrar otras propuestas con más volumen o vuelo y vaporosas como los vestidos de tirantes finos, que son ideales para los días más calurosos del verano.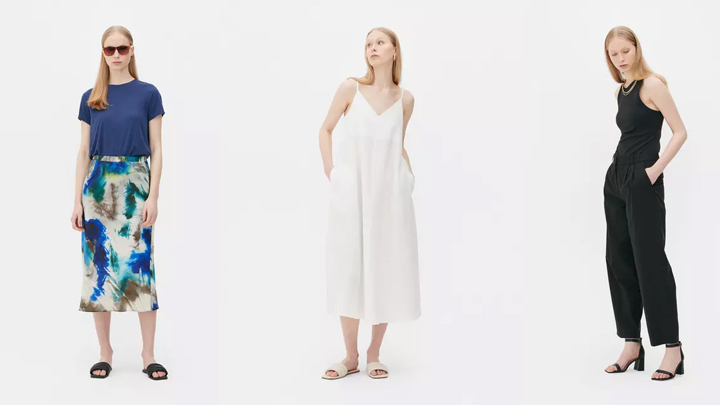 Las camisas vaporosas y con caída, tanto en manga larga como en corta, son otra opción para este verano en el que las faldas también se imponen y se convierten en una prolongación para crear un efecto óptico muy favorecedor. Si se opta por una combinación en monocolor, además, se consigue que la figura se vea más esbelta.
La entrada Primark: colección de básicos de lujo para ir a la moda este verano se publicó primero en Estilos de moda – Moda, estilo y tendencias.